A "Duty" to Die?
November 3, 2016 | 4:00pm – 5:30pm
Williamson College
274 Mallory Station Rd.
Franklin, TN 37067
(615) 771-7821
Death is being promoted in a variety of places. Children are being euthanized in Belgium and The Netherlands. Britain's Mary Warnock has publicly proposed a "duty to die" for person whoa are "burdens" to their family or to the state. In the U.S., various state legislatures are being lobbied to enshrine physician-assisted suicide in law. What is true? Is there a "duty to die," or is there a better path? Let's consider our futures.
Join us at Williamson College as we examine the various perspectives of this controversial topic. 
RSVP to: Ora.corr@williamsoncc.edu
---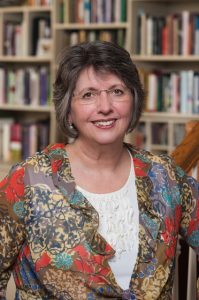 Speaker Bio:
D.Joy Riley, M.D., M.A. (Bioethics) is executive director of The Tennessee Center for Bioethics & Culture and serves as the ethics consultant of a Nashville-area hospital. Board-certified in internal medicine, her writing and lecture topics include medical ethics, organ transplantation ethics, stem-cell research, genetics, assisted reproductive technologies, and end-of-life issues. She has co-authored two books: with Scott B.Rae, Outside the Womb: Moral Guidance for Assisted Reproduction (Moody, 2011); and with C. Ben Mitchell, Christian Bioethics: A Guide for Pastors, Health Care Professionals, and Families (B & H Academic, 2014).