We know preparing for college is important to you.
You've worked hard for many years to arrive at this point. And as a home school student, we believe that you possess the attributes we are looking for in students to join our learning community. Likewise, Williamson College is geared to meet the needs and interests of students like you. Find out why so many home school students choose WC today.

Find out why many home schooled students choose Williamson College. . .
✓ Highly personalized, flexible, fast-paced
✓ Accredited
✓ Located in the Franklin, Cool Springs area
✓ An engaging Christian atmosphere in which to grow & explore
✓  Affordable, high-quality, private education
✓ Exclusive homeschool scholarship*
Decisions . . . decisions . . . decisions . . .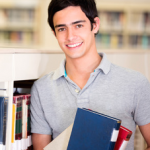 The choice is yours. It's a big decision. Consider how Williamson College can be your home. Contact one of our admissions staff members to learn what it takes to get prepared! If you're ready, Apply for admission today! We look forward to getting to know you.
If you enroll at Williamson College from an approved home school program, you will be eligible to apply for an exclusive scholarship unavailable to those who join us from public high schools. Why? We simply know how well students like you perform in our programs and the many well-rounded gifts and talents you'll bring to our learning community.
---