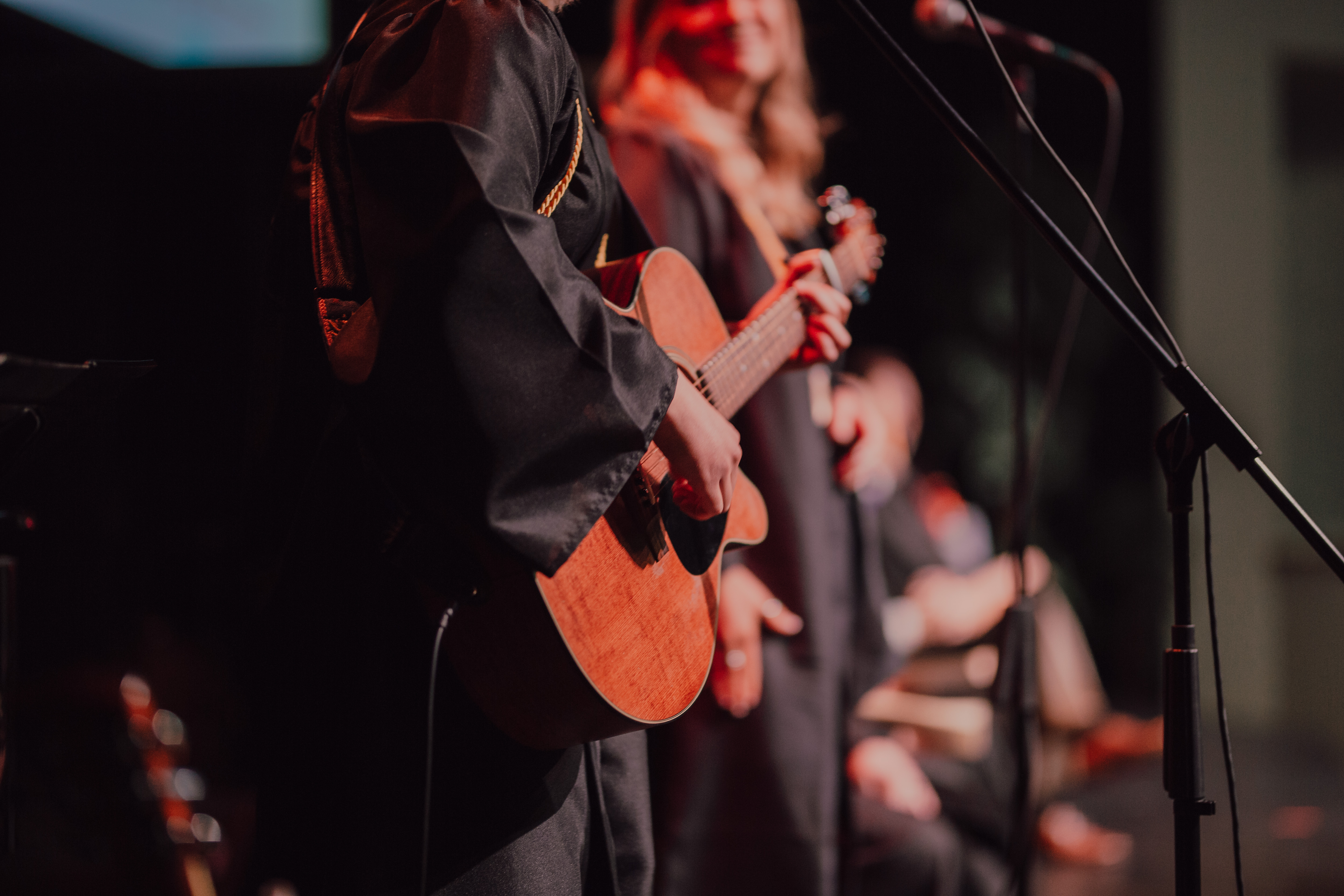 Master of Arts in Worship Arts Leadership
The Master of Arts in Worship Arts Leadership is designed to equip students in becoming effective worship leaders for the Church, here and abroad. This degree's foundation is the biblical conviction that worship is central because GOD is supreme.
Students will be immersed in the biblical and theological foundations of worship and artistic expression, along with studying seven practices of personal worship needed in healthy church worship leadership.
Specifically, students will experience the following areas:
Analyze seven elements found in every effective local church worship ministry.
Recognize five stewardships all worship leaders should practice, whether in church, missions, or trans-local-church ministry.
Investigate the theology of imagination and arts, necessary to lead others in experiencing God's virtue, beauty, truth, creativity, and goodness.
Evaluate the importance of personal worship and the critical role this plays in corporate worship.
Investigate the role of "imaginality" in life, worship, family, work, and community.
Study the strategic emphases Scripture reveals about artistic expression, wherein humans touch the transcendent realities of life and God.
Understand and practice sound leadership principles in creating healthy, functional, and effective ministry teams.
Quick Facts
Led by leaders, for leaders in the Christian music and worship spheres
In-depth study on the theology of worship, development of imagination, and leadership
Accessible, one-night-per-week classes and weekend intensives
24 month/42 credit hours
Study abroad trip included
Scholarships available
Financial Assistance
Financial assistance for the M.A. in Organizational Leadership is available through federal student loans and private/alternative loans. Click here for information about Direct Loans. Click here for information about private/alternative loans.
Please contact us to request information about our scholarships and tuition.